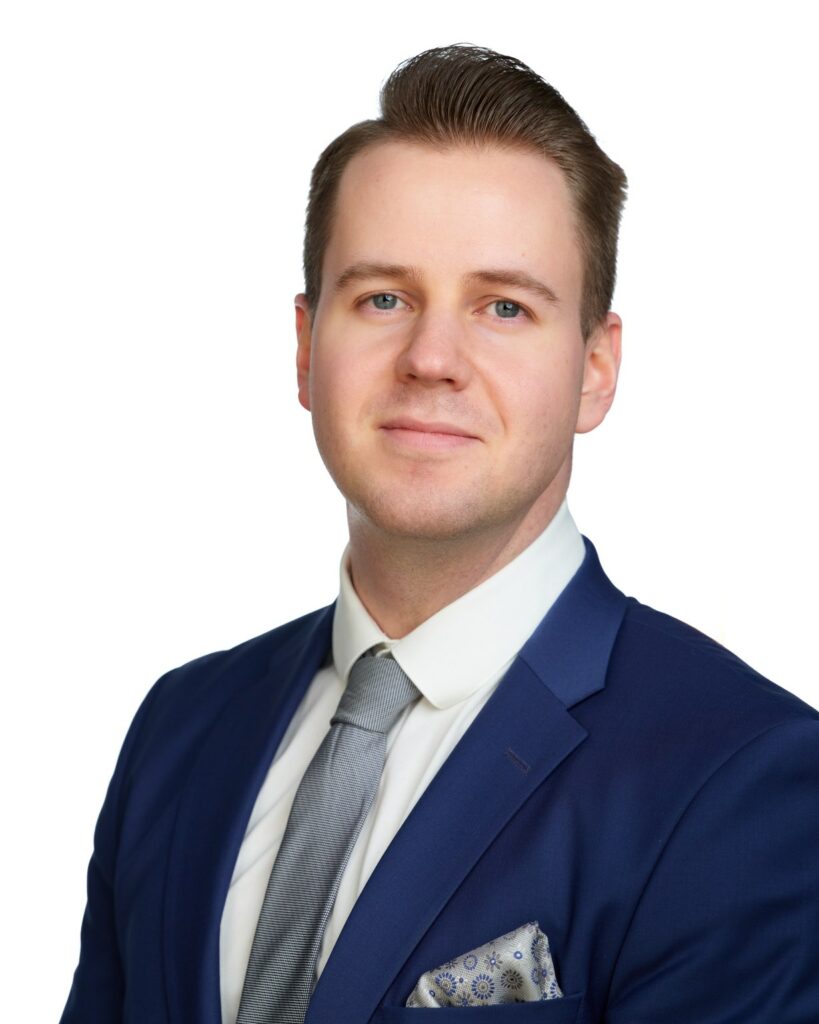 Lawyer, Master of Laws, Licensed Trial Counsel, Public purchase witness
Joona Tapio
About Joona
Joona Tapio has approximately five years of experience in the field of legal practice, particularly in family and inheritance law. Joona handles various assignments for private individuals in our office, with a particular focus on family property law. Joona is also certified as a notary public.
Joona drafts various legal documents for our clients, such as prenuptial agreements, continuing power of attorney, gift deeds, estate inventory deeds, and property division and inheritance distribution agreements. Joona also acts as a counsel and assists clients in division of assets and inheritance processes, as well as in matters related to child rights. Joona also serves as a court-assigned estate distributor in divorce divisions and as an estate administrator and executor in estates.
Prior to joining our office, Joona worked for about five years in a small law firm, handling assignments primarily related to family and inheritance law, criminal law, tort law, and other matters involving private individuals.
In managing assignments, Joona clarifies legal issues for clients in a clear and understandable manner, ensuring that each client receives personalized and practical service. Joona provides experienced assistance to our clients in legal proceedings at different court levels, including general and administrative courts.
Joona works in our Tampere and Helsinki offices.
Education
Bar examination 2020
Master of Laws (LL.M), University of Lapland, 2020
Exchange student at Utrecht University, Utrecht Netherlands, 2019
Career
Lawyer, Roihu Attorneys Ltd 2023 –
Lawyer, Asianajotoimisto Tapio Mäkelä Oy 2020–2022
Legal trainee, Law firm Tapio Mäkelä Oy, 2017-2020