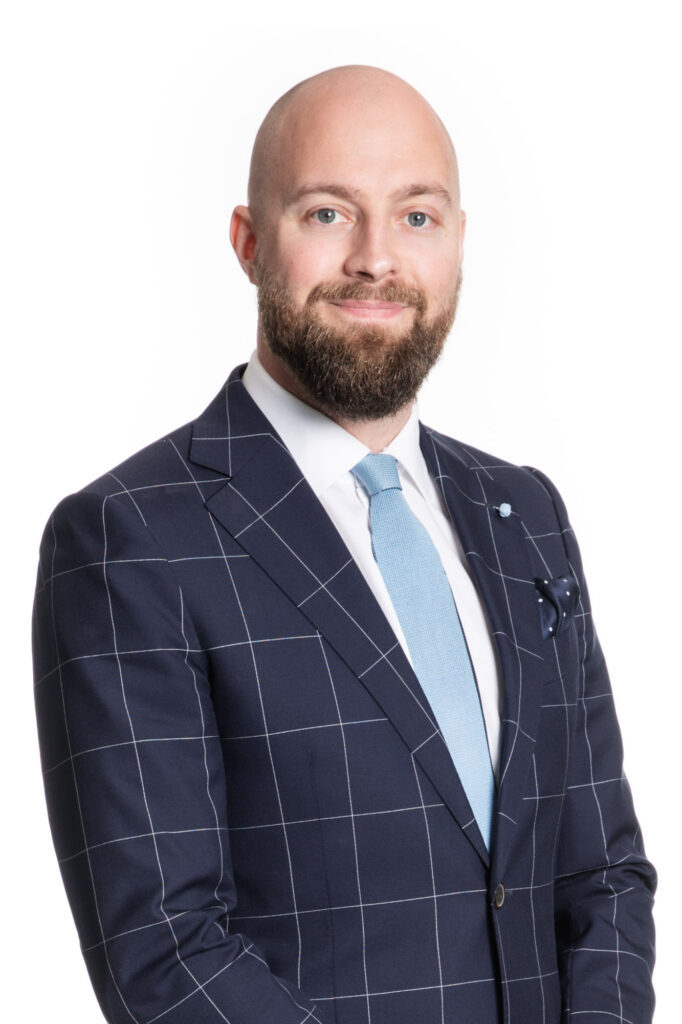 Partner, Attorney-at-Law
Pauli Sortti
About Pauli
Pauli has extensive experience in commercial and contract law. He has specialized expertise on corporate contracts, marketing, copyrights, and trademarks, both in practice and in theory.
Pauli works at our offices in Helsinki and Tampere.
Pauli acts as a counsel in various dispute processes before the general court, the administrative court and arbitration.
Alongside his work, Pauli is writing his doctoral dissertation on trademarks and goodwill for the University of Helsinki, Faculty of Law.
During his free time Pauli likes to spend time among outdoor activities: running, open water swimming, sailing and practical-shooting are among Pauli´s favourites.
Education
Doctor of Laws studies, University of Helsinki, 2015–
Attorney-at-Law, 2014
Master of Laws (LL.M.), 2014
Reserve Officer School, 2005
Career
Partner, Attorney-at-Law, Roihu Attorneys Ltd 2015–
Lawyer, Asianajotoimisto Law Talent Oy, 2012–2015
Advisory Lawyer, Finnish Communications Regulatory Authority (currently Finnish Transport and Communications Agency Traficom), 2011–2012
Memberships
Finnish Bar Association
The Association of Finnish Lawyers
The Finnish Association for Industrial Property Rights
Young Arbitration Club Finland
Finnish Arbitration Association
Finnish American Club 1932
Positions of trust
Board Member, Finnish American Club 1932, 2014–2016
2. Vice-President, Helsinki Reservist District, 2014–2016
President of Youth Commission, Helsinki Reservist District, 2013–2014
Languages
Finnish, English, Swedish, German, Thai