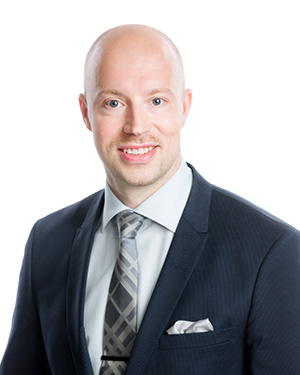 CEO, Partner, Attorney-at-Law
Toni Sortti
About Toni
Toni has several years' experience in various employment law assignments. Toni has years of experience in various types of complex litigation and arbitration and has previously worked as a District Prosecutor. Toni has assisted companies in a wide range of disputes and mediations. Over the years, Toni's clients have included major Finnish listed companies as well as individuals, the common denominator being the clients' desire to have a dedicated and always attentive lawyer.
Toni is one of the few attorneys in Finland who specialises in occupational health and safety offences, and he is also a trainer in this field. He has published a number of articles in the field and two books on occupational health and safety offences ("Occupational Health and Safety Offences", Edita, 2013 and 2019).
For many years, Toni's own practice has consisted almost exclusively of legal and administrative proceedings and consultations related to occupational safety offences. He has exceptional and exclusive expertise in this field in Finland.
For more than 10 years, Toni has regularly dealt with proceedings concerning occupational safety offences in particular and has also trained and advised supervisors on occupational safety issues. Toni is well acquainted with various companies with special characteristics and production facilities. In recent years, Toni's work with industrial companies has also focused very much on the prevention of accidents at work and the development of occupational safety activities in the form of consultancy in cooperation with HSE organisations.
Education
Attorney-at-Law, 2010
Court training, 2006
Master of Laws (LL.M.), 2005
Publications & seminars
Author of the books:
Työturvallisuusrikokset (2013," Crimes against Occupational Safety and Health"),
Henkinen työsuojelu (2019, "Psychological Health and Safety"),
Työturvallisuusoikeus (2018, co-author, "Occupational Safety and Health Law").
He has also published a number of shorter articles on occupational health and safety.
He has worked as a legal trainer in qualification courses for occupational health and safety managers (both Kiwa Inspecta and the Finnish Institute of Occupational Health) and has also held numerous training courses for Alma Talent, Edita, Metry ry, Rakennusteollisuus ry, Teknologiateollisuus ry, AVI, the Centre for Occupational Safety and several large Finnish companies.
Career
Partner, CEO, Attorney-at-Law, Asianajotoimisto Roihu Oy 2012–
Attorney-at-Law, Asianajotoimisto Bützow Oy (currently Eversheds Attorneys Ltd), 2009–2012
Lawyer, Asianajotoimisto Kallioinen, Tolppanen, Salminen, 2007–2009
District Prosecutor, Joensuu District Prosecutor's Office, 2006–2007
Notary, Joensuu District Court, 2005–2006
Assistant Lawyer 2005
Memberships
Finnish Bar Association's Delegation 2019 – 2022
Member of Finnish Bar Association Tampere Region Department's board of directors 2015-2019
Member of Finnish Bar Association Tampere Region Department's, AIPA (Tasks of the National Courts Administration) person in charge 2016 – present
Member of Steering Group – Corporate Liability and Occupational Safety Crimes in the Practices of Changing Working Life and Legislation, 2014–2016